I am first and foremost the mother of two boys aged 18 and 19, Italian, multilingual and cosmopolitan;
I am fascinated by the richness that different cultures bring us and that's why I have lived in different countries and traveled a lot. After the birth of my two boys, I returned to the Principality. Photography, my passion, has become a real profession. For 11 years, I have been making portraits, I love this magical moment when everything stops to capture the moment and the magic of a glance.
Living with my family in the Principality, I was able to appreciate the art of family living that Monaco offered. I worked with mothers of many nationalities represented here, who were like me very happy to raise their children in this magnificent country which offers us a great quality of life, numerous sports and cultural activities, first-rate schools, a great security and a wonderful international openness.
It was my inspiration to photograph these 50 mothers of different nationalities living in Monaco with their children as a starting point to tell you about Monaco seen by international mothers….
From the idea, to the project and to the realization, several years have passed. Like a rainbow of the soul, these international Mothers of Monaco, in all their tenderness, their differences, their origins, their universality, form a true hymn to diversity and tolerance.
This book is dedicated to them. Fifty portraits, like fifty paintings, fifty nationalities, which want to reveal the love that we feel in a single image.
To all these Mothers of Monaco, may my silver gaze allow me to say how important they are. May they thus accept my gratitude for the gift of their presence.
Now, have a good trip in the joy of these portraits …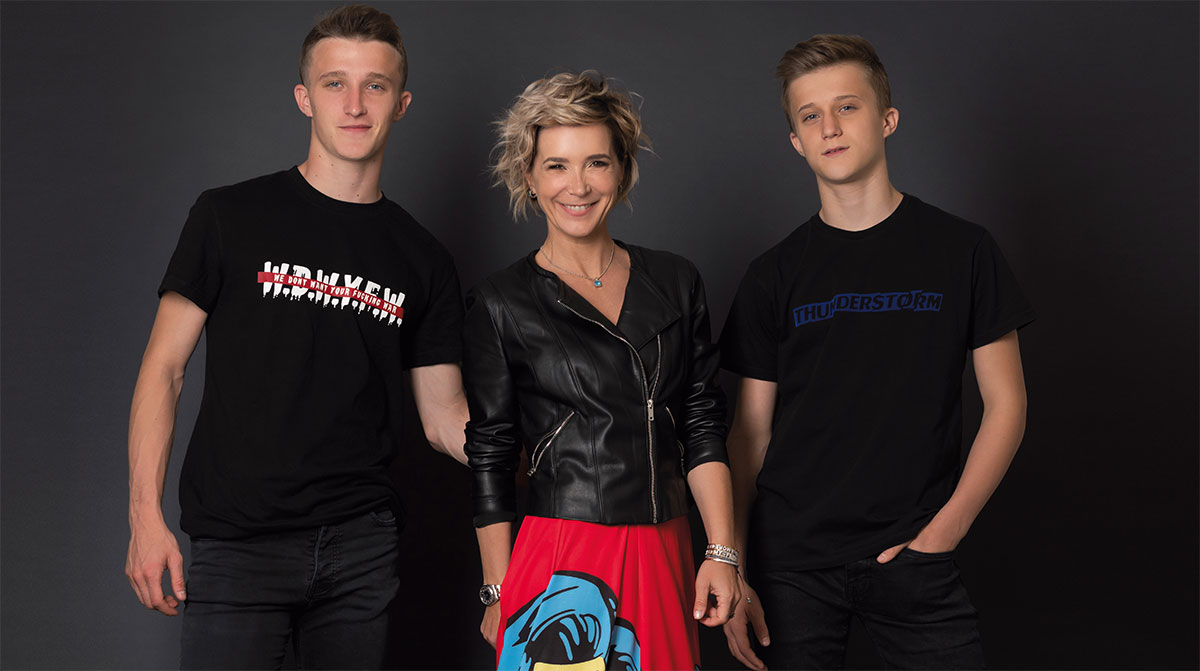 "Yesterday creative in international communication agencies then at Gucci group. Now as an artist, this photography enthusiast exported her talent eleven years ago to the Principality, where she has been carrying out commercial and artistic work.
Her passion: portraits.
Valentina is first and foremost an explorer of the soul. Her natural kindness, her smile and her sparkling gaze open all doors and hearts. They harbour a deep sensitivity with which emotion makes sense and which leads to wonder. Keeping the receptivity of the child who contemplates the world is what drives her.
No wonder then that personalities, models or children, adults unaccustomed to the lens are found so intensely and with uniqueness in her portraits.
Her gaze on the other, Her attention to light and framing allow everyone to be more authentic, a little less masked, a little more true."
Laurent Rivoire
IM2S MONACO
Exposition permanente sur des portraits de rugby

BEYOU_2017
Titre de l'œuvre: Chiaro Scuro

DOMAINE DES ARTISTES / Antibes JUILLET 2014
Thème: HUMANITY (plusieurs œuvres présentées)
GEMLUC MONACO 2014
http://www.gemlucartmonaco.com
Thème: Elle et Lui
Titre de l'œuvre: Contrast

FRENCH AMERICAN ART SHOW / Paris 2011
Thème: Les États-Unis
Titre de l'œuvre: Yes you can